Date/Time
Date(s) - 08/10/2018
9:00 am - 4:00 pm
Location
State Library of Western Australia
Categories
Overview
The Introduction to Contract Law training program is aligned with the nationally recognised unit of competence: BSBLEG415 – Apply the principles of contract law. For those who attend the workshop, you will receive a Certificate of Completion.
Who should attend: This program has been specifically designed for procurement personnel as well as project and contract managers.
What will be covered: An understanding of contract law, the elements of a valid contract, terms and their effects, discharge and breach of contract as well as application to a series of procurement and contract management scenarios. This program will be facilitated through the use of interactive case studies and discussions.
Participants will undertake learning to sharpen their skills as well as the opportunity to apply procurement and contracting concepts to work-based situations. This will provide participants with the skills they need to work as effective team members as well as the confidence to apply them in a practical setting.
Optional unit of competency
For those wishing to be assessed for the nationally recognised unit of competency, BSBLEG415 – Apply the principles of contract law it is an additional $150 (GST Free) and invoiced separately. Which if participants successfully complete will result in the issue of a statement of attainment. This unit of competency can then be put towards the full qualification, Certificate IV in Procurement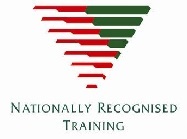 and Contracting PSP40616.
Student Support
We pride ourselves with the personable and ongoing student support we are able to offer from our experienced staff. Students have the support of staff throughout their studies including phone, email and we love to have a face to face catch up with our workshop students for a hot beverage somewhere – see when our staff are next in your city and we would be happy to meet up. This is a great way to go over your post course assessments and tackle anything you are wanting some extra assistance with.
Bookings